Braun's Betlem
Unique conservation area with Braun's statues.
In the originally hunting ground, Betlem was founded by the owner of the nearby Kuks, Count Franz Anton von Sporck. This happened after 1725, when the joint plan of the Kuks lord and the Jesuits from nearby Žireč to establish the Stations of the Cross from the Jesuit residence to the New Forest was rejected in Vienna. Sporck then decided to insult the dilatory Jesuits with the sculptures, which were supposed to show the Žireč fathers how lukewarm they were in their piety.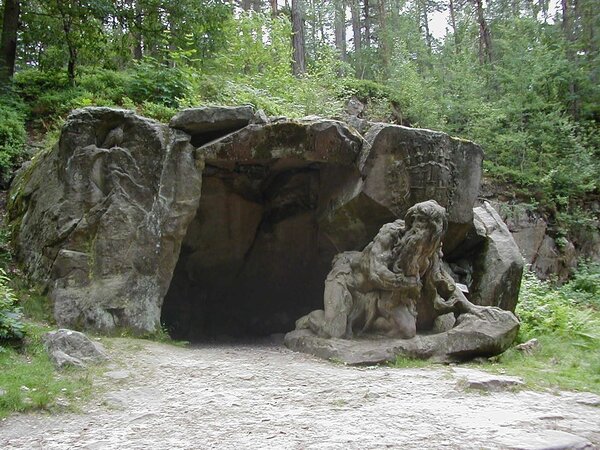 This created a magnificent complex of biblical scenes, complemented by scenes from the lives of hermits, living in contrast to the Jesuits in solitude and renunciation. Count Sporck entrusted the decoration work to his "court" sculptor Matyas Bernard Braun (1684-1738). The cycle of saints is complemented by statues of Mary Magdalene and John the Baptist. The district was named after the central double relief, representing the Nativity and the Arrival of the Three Kings. The motif of Christ appears above the well of Jacob, where Christ sat down with a woman from Samaria during his journey through the holy land (circa 1728). Unfortunately, a large amount of other works have already disappeared. Among those that have been preserved, let us mention, for example, the statue of the Angel of Gloria or the statue of St. Jerome, which we can admire in the hospital garden in Kuks.
Quick contact
Are you lost? Don't worry, give us a call and we will help you.